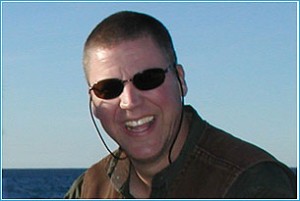 I started working under the business name of Planet Rob at the height of the internet boom in 1999 in San Francisco. Since then, I have worked as a freelance web developer and communications consultant for companies both large and small, ranging from startups to international corporations, like Visa and Levi Strauss & Co. My goal is to produce polished results that serve your budget and business needs. While I do most of the work myself, I have cultivated a virtual network of computer and publishing professionals to help with larger projects.
I have a degree in magazine journalism from Syracuse University and held a number of editorial positions prior to joining the Levi Strauss & Co. Communications Department in 1996. During my time at Levi's, I recognized the natural fit between print publishing and web development. To acquire the technical skills, I apprenticed with The Netkitchen, a San Francisco-based web development firm, learning how to hand code .html and javascript and to produce and polish graphics using Photoshop.
These days, I continue to hand code custom sites but also offer custom WordPress sites for clients who want more control. These sites offer a built-in CMS (Content Management System) designed on the free, open source WordPress platform. They allow you to add, edit and delete content anytime, anywhere.  WordPress is simple to learn and I offer live, one-on-one training as part of the package.
In addition to Web development work, I continue to write and edit on a freelance basis and as a consultant for Levi Strauss & Co.